Beginning nicely…
---
Scenic car drive, wonderful view even from the lower parking lot, beautiful weather – all factors for our behoof – let's go! Mt. Baldy is awaiting us!
Alaska Hike Search
As for hour previous hikes, even for this one we had to be prepared. Although it was planned just as a short relaxing walk. We have discovered a very nice website introducing many hikes all around Alaska – alaskahikesearch.com. We put Mt. Baldy and went through the description:
"Moderate; not too long and the inclination isn't too steep until you near the summit."
Sounds like ideal, exactly what we are looking for! Going on reading it looked even better:
"Baldy is a popular day hike overlooking Eagle River. Baldy is appropriately named; the top is a round, bare mountaintop. (…) From the top, one can see a good view of Eagle River Valley and the surrounding mountains. Bug spray is a plus."
So we took our bug spray and started climbing!
…continuing roughly!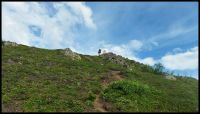 So yes, the description was quite right – at least for first the few meters. Then it turned into a really steep climbing. We were still looking for some path which would go gradually to the top around the mountain but we didn't find any. The only way was right in front of us and it was going just…up.
Rewarding views
The only thing in which the description was accurate was the length. It really wasn't that long. It was just reeeealy steep. However, we did it! We climbed to the very top! And it really was worth it. The views paid all our pain (:P)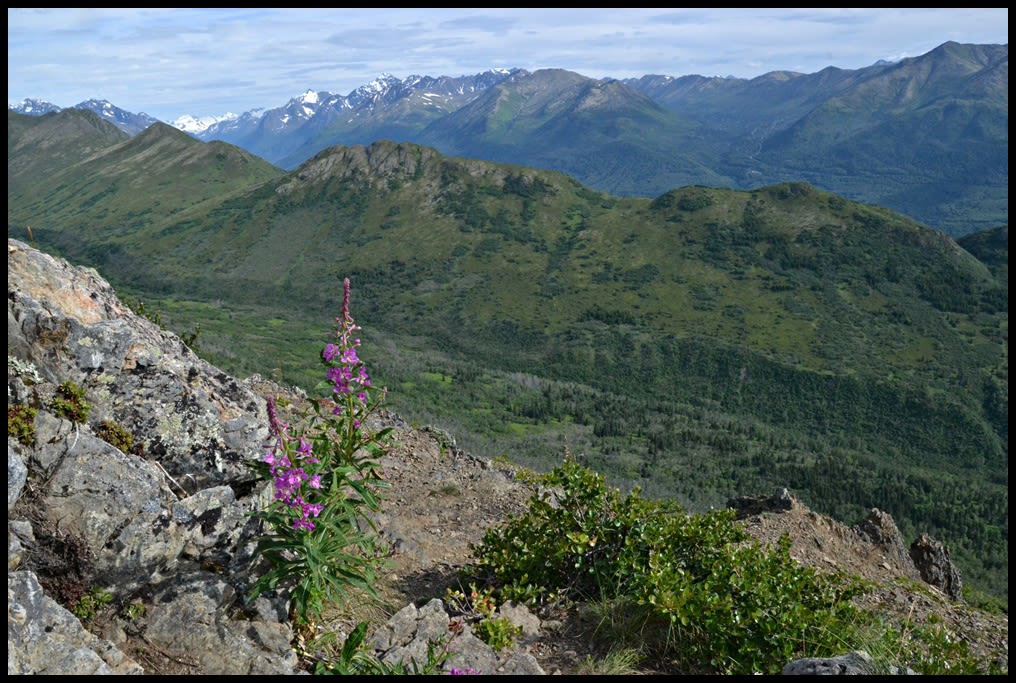 View of Eagle River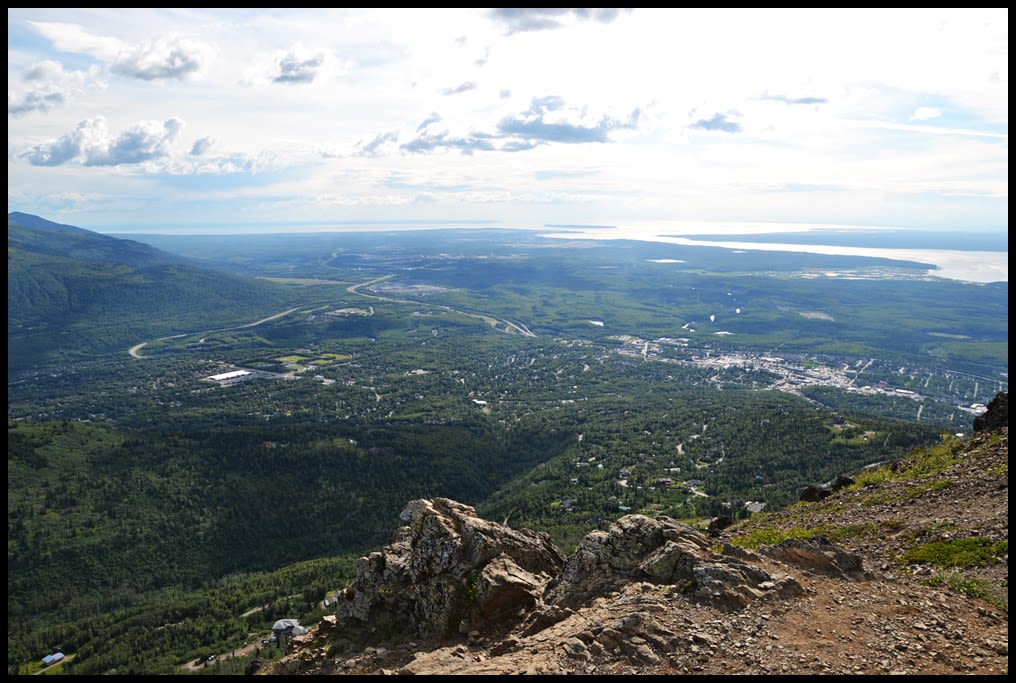 After all I browsed some comments regarding to this hike and if we had done that before we wouldn't have been so surprised. We were fine and we really enjoyed the hike. However, lot of people were complaining about its difficulty:
"I live three minutes from Baldy and I have to disagree with the description on its steepness. It's generally good for the first two turns but towards the top there's parts where you'll be practically crawling"
or
"We also decided to descend the front of the mountain, so I had very achy toes and legs from trying not to slip. I did enjoy the views, very much, and I would like to try it again when I'm in better shape. I think I'd also make time to stop and have a snack because my stomach was seriously sounding like a rabid dog."
So go for it – but better be in shape!
Aj
---
July 10, 2016