Programmes:
The programmes are taught by real business professionals with good insight into the trends and developments of the market. Inholland puts a lot of emphasis on the practical way of teaching by giving the students life-like assignments. In addition to the traditional lectures, students are also required to take part in project-based activities where they learn how to interact, communicate and collaborate with their fellow international students. Project assignments simulate real-life situations and contribute to the professional development of the students. Third-year students are required to do a 20-week supervised internship working for a company. After graduation, students are able to integrate into a multicultural work environment and to operate as professionals in the international labour market.
Students interested in Inholland University of Applied Sciences can choose from English-taught programmes in the following domains:
Creative Business
Engineering, Design & Computing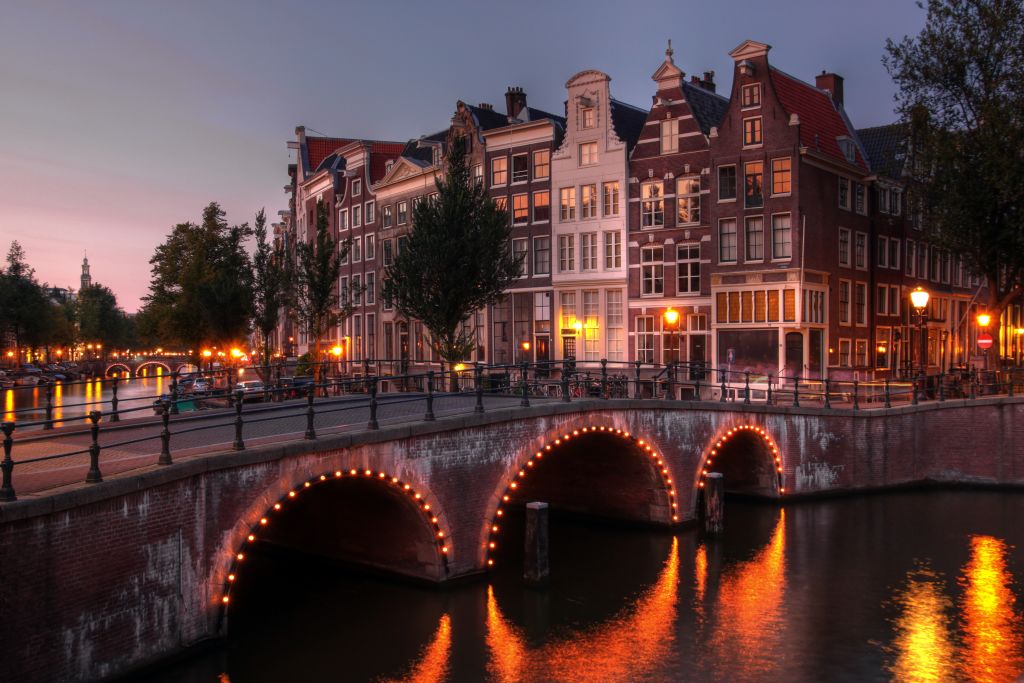 The Netherlands:
Living and studying in the Netherlands gives Inholland's  students a unique, multicultural experience. It is a great opportunity to integrate in a foreign country where English is commonly spoken. It is a unique experience to make lifelong friendships and valuable contacts. Many international companies have their headquarters in or around the cities where Inholland's campuses are located. Students are therefore in a perfect position to start their professional network during their studies.
---
Klara's story:
My name is Klara. I am from the Czech Republic. And currently, I am studying Mathematical Engineering at Inholland University of Applied Sciences in Diemen. I am following the programme  Mathematical Engineering.  I moved to Netherlands more than two and half years ago.
Why the Netherlands?
The Netherlands is a very supportive country for students. As a student from the European Union, I am receiving a lot of aid from the Dutch government. The fact that almost everyone speaks English makes Holland a perfect country to live in. It means that international students don't face that many language limitations as in other countries. For me, I also like the Dutch lifestyle. Dutch people have a very fast way of living. They are always doing something, but they do it calmly.
Why Mathematical Engineering?
This  programme, unlike many others, is more broadly oriented. We are studying both main parts of IT (networking and programming) as well as math. This gives a student good review of both worlds and makes the question "where to go?" easier.
Why Inholland University of Applied Sciences?
Inholland University in Diemen has several  programme  that are taught in English. This will help you in the beginning when you are looking for new friends. As a student, you will meet many different nationalities and cultures here. That experience will be a huge help to your life after study.
---
Oliver's story:
My name is Oliver Miles. I was born in Luxembourg, to English and Danish parents. I am 22 and currently in my first year of International Media and Entertainment Management at Inholland University of Applied Sciences in The Hague.
Being born in Luxembourg and having learned Danish, English and German when I was a child, a certain love for languages, culture and international connections has been instilled in me. I attended the European School of Luxembourg for my primary and secondary education, which is one of the most international schools in Europe.
Because I grew up in an environment like this, coming to the Netherlands to further my studies had always been a very appealing idea to me. The Netherlands has always seemed like one of the most open-minded and international places to live in. I have been living here for little over six months and so far my assumptions have been proven right, time and time again. The Netherlands is a fantastic place to live in if you appreciate culture and sharing cultural experiences. However, the thing I like the most about the Netherlands are the people. From what I have seen, they are always up for a laugh and a good time. I feel very much at home amongst my Dutch friends. I have become friends with them since the academic year started (September 2015) and there has never been a dull moment since.
Why Inholland University of Applied Sciences?
As for the study I am currently enrolled in International Media and Entertainment Management, I could write volumes about why love it, so I'll just stick to the main reasons. The main benefit of this study is something I noticed after the first two months of being here – if you work hard, the opportunities you get to work on your career aspirations and dreams are incredible, and this is just  the first year. I have already began working for and with the school on various real tasks and events that all apply to what I have learned from my lectures. When I was looking for a study to follow, this is exactly what I wanted from the one I would choose – to be doing real things, with real people, in the real world. I think I was lucky to have found Inholland University because it ticks every box that a study needs to have for me. Another thing that I thoroughly enjoy about being here are the actual lectures. They are fun, immersive and provide a real insight into the functioning of the world of creative business. Finally, and perhaps most importantly, is how the school promotes a feeling of family amongst its students. A friend of mine, summed this up perfectly: "At this school you're a person, not just a number". Everyone here is friendly, and people can be themselves, free of fear of judgment.
If you do decide to come, which I hope you do, there is one advice I have for you: if you work hard here, the benefits are incredible. At this university, they recognise talent, but more so, hard work. It's definitely worth being here.